Spreading Hope and Positivity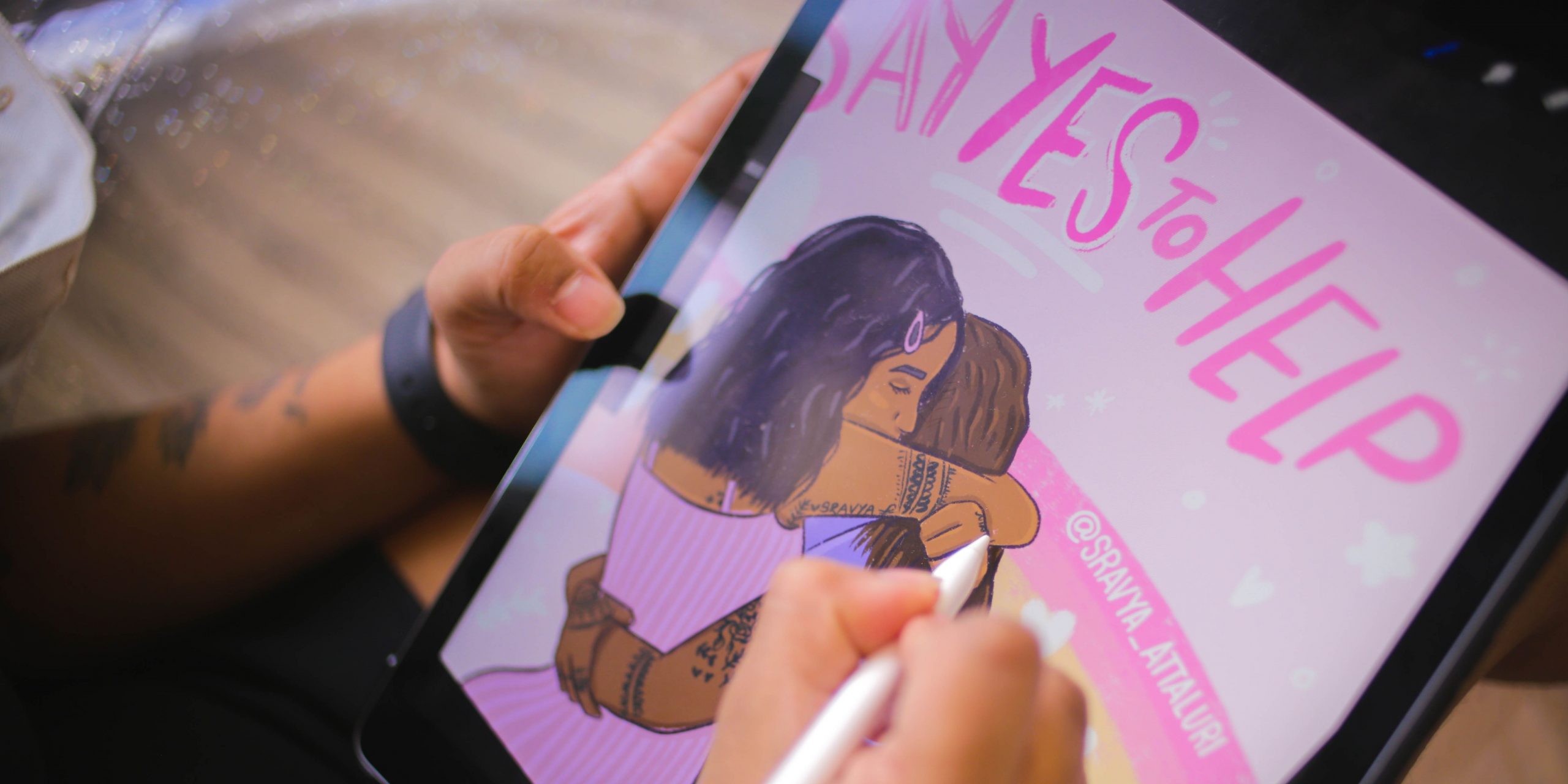 Hope is a feeling of expectation and desire for a certain thing to happen. We need hope to survive; without it, we languish.  
Mass Appeal Magazine's latest issue, Hope, consists of groundbreaking, tearjerking, and insightful stories all having to do with the subject of Hope. You'll find inspiring stories from individuals who share their experience with that one feeling that's stronger than fear, and can be found in both our professional lives, personal lives, and everywhere in between. Below are summaries of some of the amazing submissions we received that touch on subjects ranging from up-and-coming artists, publicity strategies and tips, and how to make the best of a social media ran world. Read the full stories in Mass Appeal Magazine. 
For April's "On the Rise" section, we wanted artists to share their story on how their work is bringing people together and giving hope to a new generation. Justine D'Addio writes about up-and-coming artist, Sravya, and her unique and meaningful artwork. Sravya uses her art to connect with others and cope with mental illness. Her artwork is nothing short of touching and can be seen in our latest issue. While Sravya is on the rise, "15 Minutes" highlights individuals who have had their share of fame. Kimberly M. Starks shares a story about Tag Team, creators of the hit song "Whoomp! There It Is!," and their amazing comeback with a famous Geico commercial that aired 2 decades after their peak stardom. Read about their skillful publicity technique in Mass Appeal! 
For our "Buzz" section, we looked for expert advice on how others can create visibility for their brand or company without a huge budget. Andrea Chapman, an experienced marketing manager, gives us 3 key strategies to help you stand out against the rest. Head to Mass Appeal to find out what they are! 
"Social Net-Worth" shows readers how to increase their value online, determine which social apps are best for their needs, and how to use them effectively. For the month of April, we asked social media influencers how they spread hope and cheer online. Read Taylor Tarantino's response to this and learn which online profiles are her go-to's when she needs some cheering up.  
Lastly, "Apptitude" focuses on apps that aim to make your life easier. We asked for submissions that offer apps that help users find hope and develop a positive mindset. Damian Enderle writes about 3 different apps that are bound to lift your spirits and keep hopes high. Read about these amazing apps and take control of your health, happiness, and hopefulness today.