Take a Sneak Peek of The Academy Museum of Motion Pictures with Mass Appeal Magazine Set To Open December 14, 2020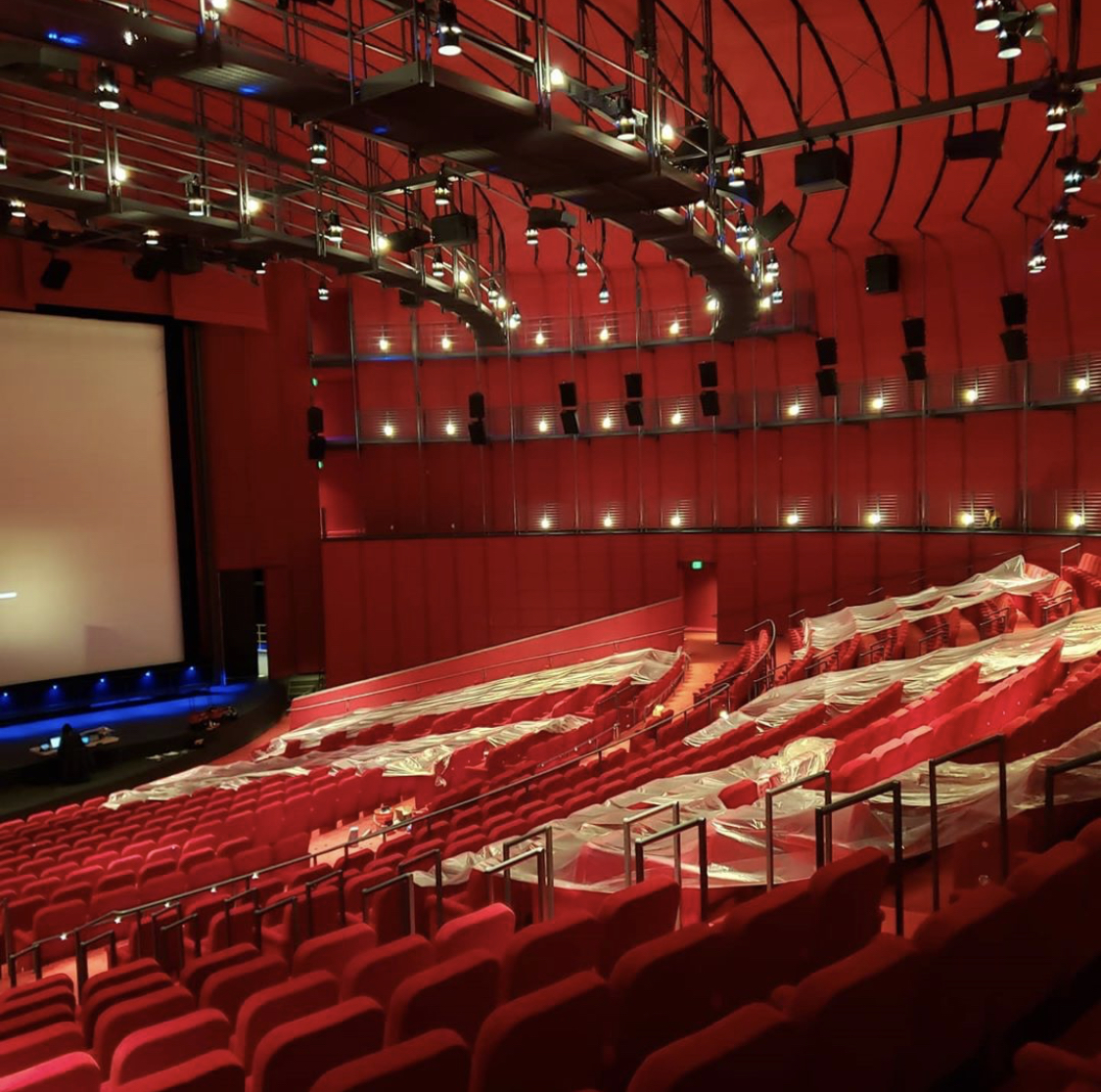 Los Angeles, CA, February 7, 2020 – The Academy Museum of Motion Pictures is a museum developed by the Academy of Motion Picture Arts and Sciences. Residing in Los Angeles, California, the museum is set to open soon but Mass Appeal Magazine got a sneak peek behind its closed doors.
Celebrating the art and science of movies—past, present, and future, the museum will feature exhibitions and programs that transport the magic of cinema. Through a look behind the silver screen, the museum will help shine a light on the creative and collaborative process of film-making. The Museum aims to inspire, entertain, and educate visitors about the rich history of motion pictures and their essential role in American culture.
The Museum is the nation's first large-scale museum dedicated entirely to the art, science, craft, business, and history of film. The permanent and rotating exhibits will provide a deeply engaging opportunity to explore the cultural and creative contributions that Hollywood and the film industry have made globally.
Established in the historic May Company Building, located on the corner of Wilshire and Fairfax on Los Angeles's Museum Mile. The building was renamed the Saban Building following a $50 million gift from Cheryl and Haim Saban. The 300,000 square-foot facilities are designed by Pritzker Prize-winning architect Renzo Piano with Renzo Piano Building Workshop and Gensler. The museum will include 50,000 square feet of galleries, two theaters, cutting-edge project spaces, an outdoor piazza, a rooftop terrace with sweeping views of the Hollywood Hills, an active education studio, special event spaces, a restaurant, and store. Piano designed two buildings: the Saban Building (the former May Company Building, a historic LA landmark); and The Sphere, a new structure featuring the 1,000-seat state-of-the-art David Geffen Theater and the Dolby Terrace, which offers a panoramic view of the Hollywood Hills and the iconic Hollywood sign.
The David Geffen Theater
Located in The Sphere, the 1,000-seat David Geffen Theater will represent the relationship between art and technology. The theater's programming will include presentations illuminating the art of film-making, film premieres from new and established filmmakers, and other high-profile events.
Ted Mann Theater
The 288-seat Ted Mann Theater will provide a more intimate space for visitors and will offer special programs and screenings.
Collections
Since the 1930s, the Academy of Motion Picture Arts and Sciences has been collecting movie-related materials and is now considered the world's prominent curator of cinema history. The Academy's permanent collection of over 12 million photographs, 190,000 moving image items, 80,000 screenplays, 61,000 posters and over 104,000 pieces of production art will influence the Museum's future exhibitions.
Photography By: Juliette Hagerman @JulietteHagerman
References:
https://www.academymuseum.org/en/our-story
https://en.wikipedia.org/wiki/Academy_Museum_of_Motion_Pictures
#AcademyMusuem #Museum #AcademyofArtsandSciences #Oscars #Celebrity #Historic #Saban #SabanTheaters #DavidGeffen #TedMann #Film #Television #Movies