Met launching new costume exhibit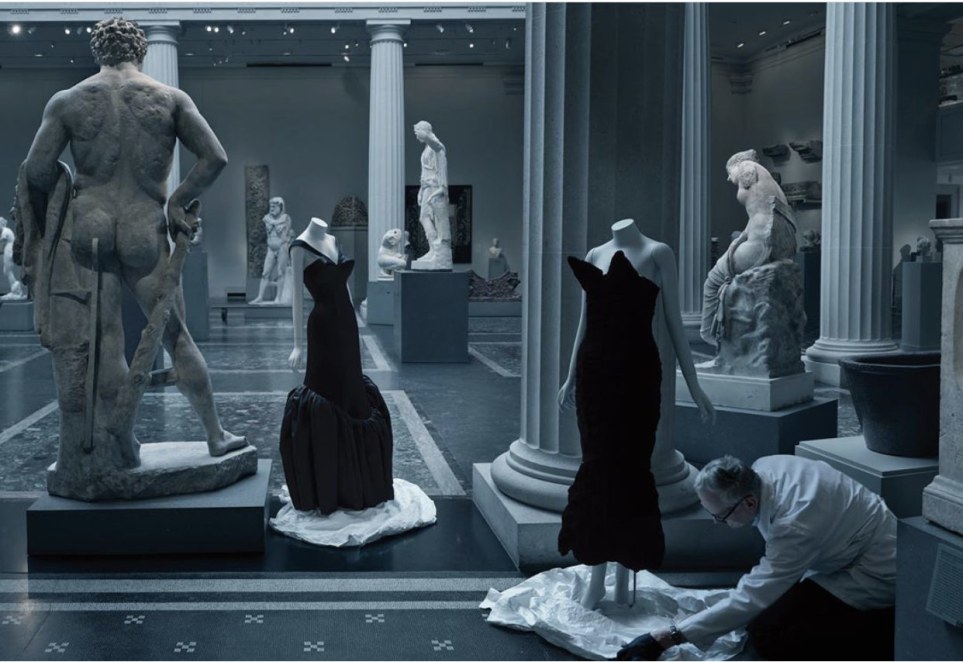 Opening at the Costume Institute of New York City's Metropolitan Museum of Art, "About Time: Fashion and Duration" will feature a timeline of 125 fashions, dating back to 1870, exploring how clothes generate temporal associations that combine both past, present, and future. The costumes will be connected through shape, motif, material, pattern, technique, or decoration. Meanwhile, Virginia Woolf will serve as the 'ghost narrator' of the exhibition.
"For example, a black silk faille princess-line dress from the late 1870s will be paired with an Alexander McQueen 'Bumster' skirt from 1995. A black silk satin dress with enormous leg-o'-mutton sleeves from the mid-1890s will be juxtaposed with a Comme des Garçons deconstructed ensemble from 2004," the Met explained in a statement. While all of the garments will be black to emphasize changes in silhouette, the show will conclude with a white dress from Viktor & Rolf's spring/summer 2020 haute couture collection; made from a creative reuse of swatches in a patchwork design, serving as a symbol for the future of fashion. An exhibition ticket is required to view the exhibit, to comply with health and safety guidelines during the pandemic.  The exhibition will be open to the public and on view until February 7, 2021.