Children Uniting Nations Black Tie Gala Brought Out The Best In Hollywood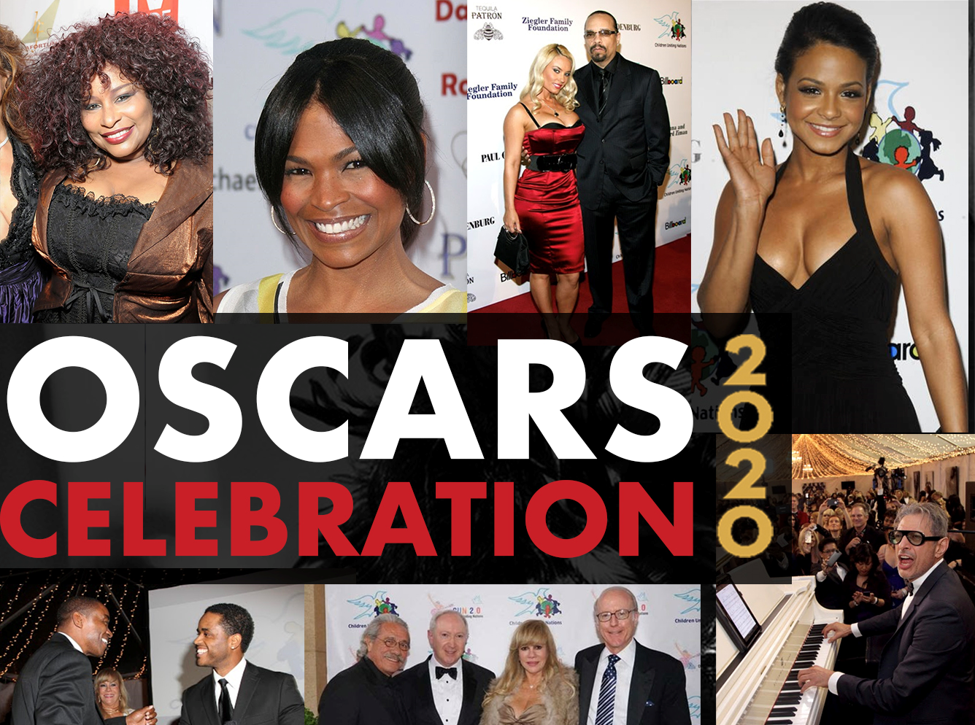 Los Angeles, CA February 9, 2020 – People Magazine and Variety called this "The 3rd best Oscar Party in town" after Elton John and Variety.  The Oscar Gala at the 40 Million Dollar Warner Estate was once again very impressive. The night included a special performance by Randy Quaid, live Celebrity Entertainment by Dennis Quaid and the Sharks, Paul Oakenfold and Pauline Aguirre. Special Guests included The Supremes, Chaka Khan, Nia Long, Kurupt, Rene Lawless, Blanca Blanco, Rich LaRue, Karla Gordy Bristol, Porsha Coleman, Ray Lewis, Macy Gray, The Mayor of Beverly Hills and cast members from Criminal Minds.
Founder Daphna Ziman launched Children Uniting Nations in 1999 with Honorary Chair and former First Lady and Secretary of State, Hillary Rodham Clinton and former President Bill Clinton to benefit at-risk youth in the foster care system. President Clinton, having been a foster child himself, understands the importance of serving youth in the Foster Care system.
Since its inception, the event has become one of the most prestigious events during Oscar season. The event aims to honor supporters and celebrities who have contributed their resources to supporting at-risk youth and children in foster care.
The event brings out some of the most influential names in Hollywood. Past guest included the incomparable Prince, Hally Berry, Tom Hanks, Sharon Stone, Jeff Bridges, The Black-Eyed Peas, and many others. This year the tradition was continued with many special guests including;
The Warner Brothers Estates was formerly owned by Harry Warner, co-founder of Warner Bros. Studios. During his ownership, he entertained legendary film stars such as Marlene Dietrich, Judy Garland, Bette Davis, Gary Cooper, Frank Sinatra, Shirley Temple, Joan Crawford, Lana Turner, several U.S. Presidents, and dignitaries from all over the world. Their portraits, along with many other celebrities and royalty photographed by George Horrell, beautify the wall of the magnificent estate. Ziman is the current owner.