Celine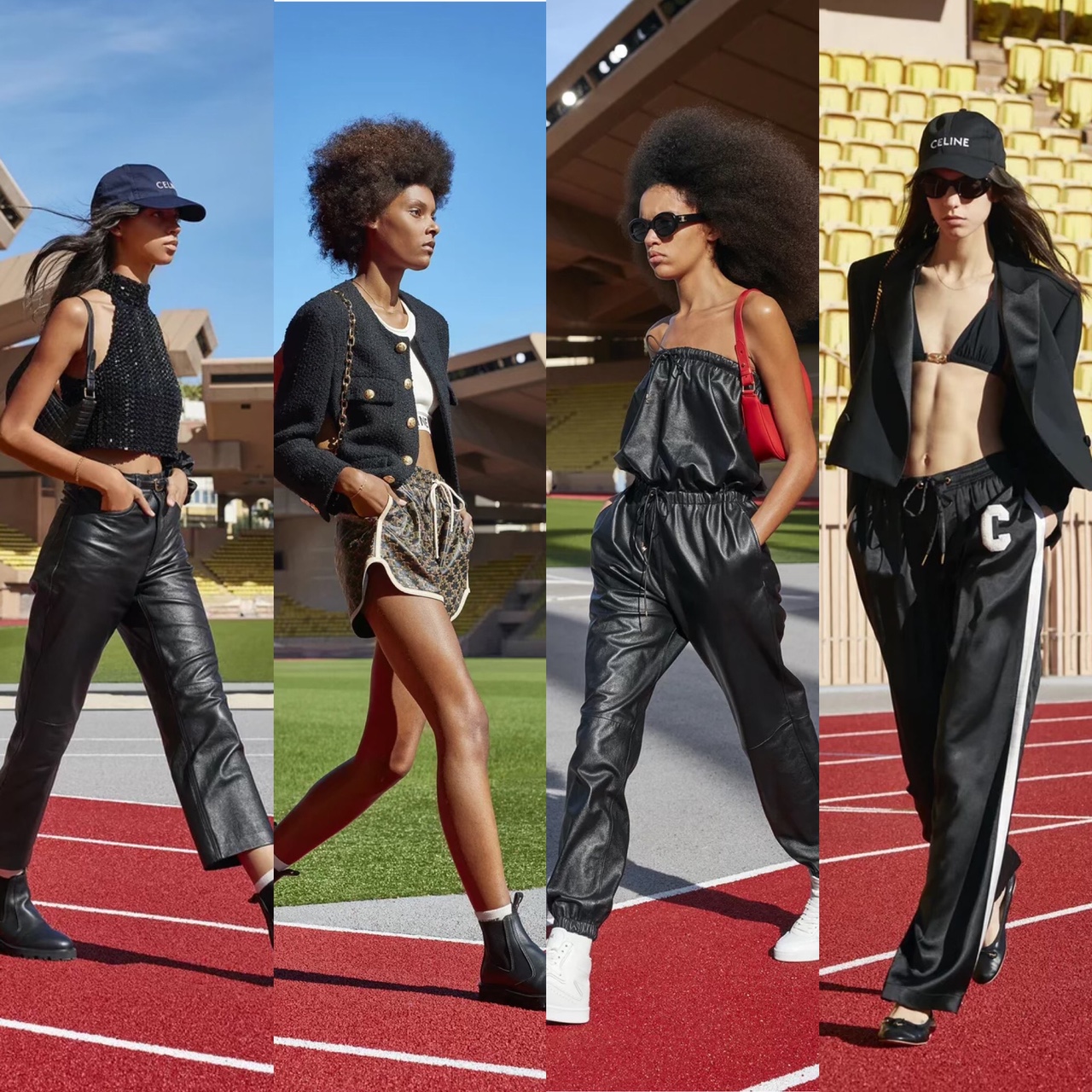 Since the summer of 2020, Hedi Slimane has switched his approach to documentary mode. The second half of what he called a "portrait of a generation"—this one for girls—was also filmed in a sports venue, the Stade Louis II in Monaco. With this collection Hedi wants to show, through the youth and optimism, the hope in this uncertain time.
The timeless bits of luxury fashion—like the tailored blazer, the glamorous sequined dress, and the ladylike Sulky bag—are still centrally represented: Slimane isn't about to give up on plying that wardrobe. This generation will only wear flats—anything from sneakers to fluffy bedroom slides to hiking boots and Wellington boots—put crop tops under blazers, throw on nylon jackets over loose-fitting sparkly dresses and track pants under jackets.
It's a rewritten language of style that Slimane aims to be read by youth globally. The parting shot of the film soared up through the roof of the Monegasque stadium, switched to a darkened sky, and culminated with a view of the earth seen from space. For the anxious times that all kids are living through, that seemed to be Slimane's small gesture of hope.